Shaw-Olson Center for College History
Ole G. Felland photograph collection
Ole Gunderson (O.G.) Felland was born October 10, 1853 in Utica, Wisconsin.  He earned a Bachelor of Arts from Luther College in 1874, a Master of Art from Northwestern College in 1876 and graduated from Concordia Seminary, St. Louis, Missouri in 1879.  In 1881, he joined the faculty at St. Olaf Academy where he taught Greek, Latin, German and Hebrew and in 1891, became the college's librarian.
O.G. Felland married Thea Midboe in 1883 and together they had six children Thonny, Hermo, Elsa, Volborg, Osmund, and Nordis. He was an avid photographer and some of his favorite subjects were friends, family, the early construction of St. Olaf College, his plants and flowers, and the landscape surrounding St. Olaf College.  O.G. Felland passed away in 1938 at the

home of his daughter Mrs. Arthur E. Armstrong in Bronson, Michigan and was buried in Northfield.
This collection contains two series: the first consists of the digital surrogates and the second lists the physical inventory of the glass plate negatives.  The numbers listed in the title of the first series indicates the negative number assigned by Ole G. Felland and the lapses in this numbering system indicate missing negatives at the time of processing.
Creation: 1886-1928 Inclusive date(s)
221 gigabytes
This collection is open for research use; glass plate negates are closed to the public.
This collection is open for research use.
Ole G. Felland photograph collection. Box/Folder. St. Olaf College. Shaw-Olson Center for College History and College Archives.
Felland, O. G., 1853-1938 (creator)
Strømme, Peer O. (Peer Olsen), 1856-1921
Egge, Albert E. (Albert Ericson), 1857-
Grose, I. F., 1862-1939
Ytterboe, Halvor T., 1857-1904
Flaten, Nils, 1867-1947
Rølvaag, O. E. (Ole Edvart), 1876-1931
Muus, Bernt Julius, 1832-1900
Mohn, Thorbjørn Nelson, 1844-1899
Felland, Nordis Adelheid, 1901-
Cities and towns
Lutheran church buildings
Genre painting
Farms
Farmhouses
School buildings
Tobogganing
Skis and skiing
Winter
Dogs
Cows
Croquet
Gymnastics
Baby carriages
Tableaux
Weddings
Photographs
Portraits
Universities and colleges--United States--Faculty
Laundry
Sewing
Pressing of garments
Offices
Sports
Waterfalls
Laboratories
Fishing
Gardens
Architectural drawing--Detailing
Negatives (Photographs)
glass plate negatives
Loading...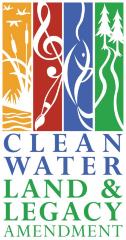 The processing of the St. Olaf College Archives collections in 2020-2021 has been financed in part with funds provided by the State of Minnesota from the Arts and Cultural Heritage Fund through the Minnesota Historical Society.